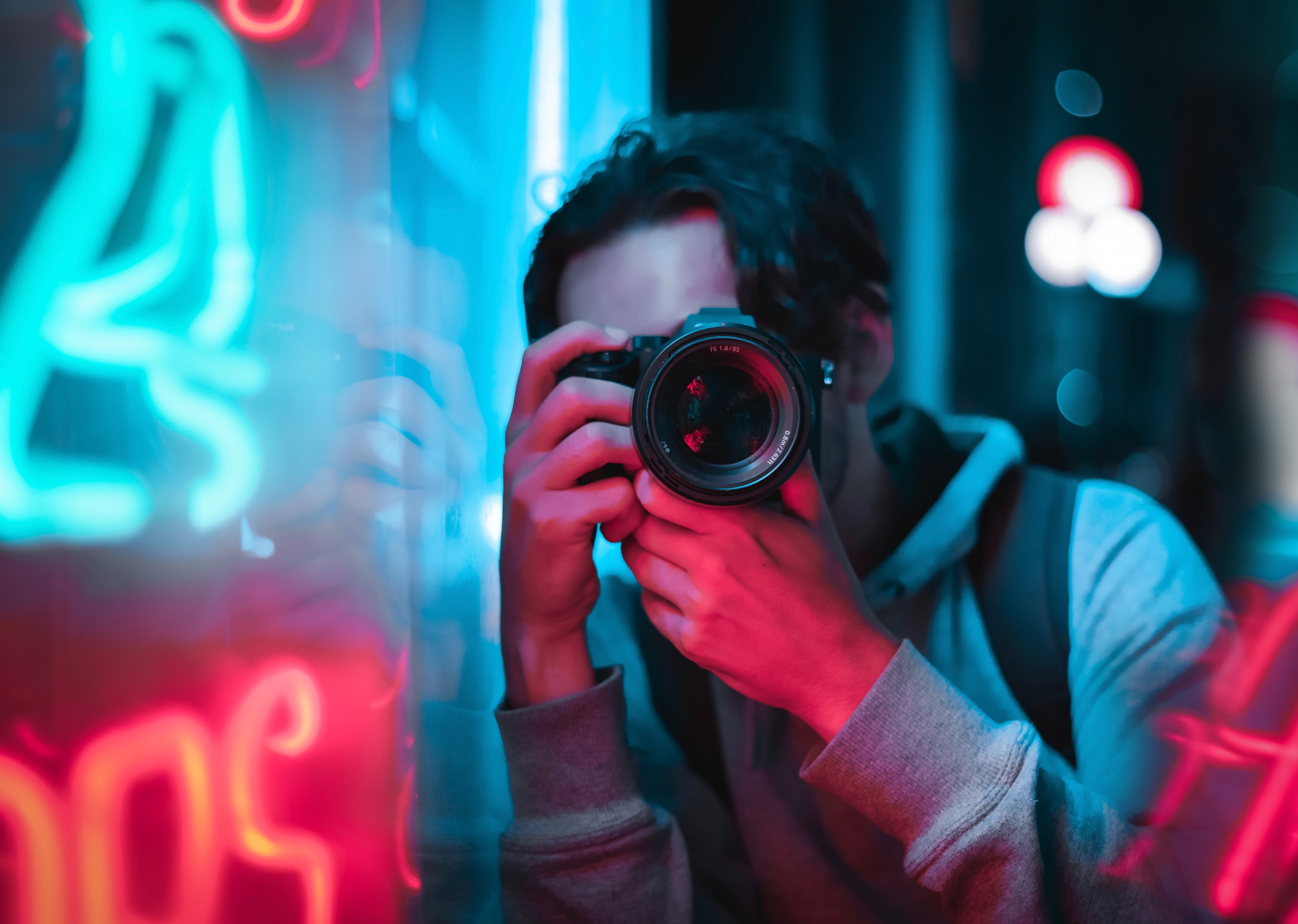 Last week we talked about the web design trends that are starting to become popular amongst web designers in 2022, but those aren't the only trends to consider when designing a modern looking website that will attract users. Because photos often take up a large portion of a website's design, it is also important to focus on what is trending in photography if we want a website that fits today's aesthetics. Like all design trends, photography trends are always changing and can be hard to keep up with, but here are just a few things that are popping up in 2022.
Birds eye view photos, particularly utilizing drones, are becoming increasingly popular as more and more photographers begin to incorporate them into their work. The use of drones can easily showcase properties in a way that regular photography cannot without the reach that drones provide. When businesses such as realtors and event venues use drone photography in their design, their properties stand out from the websites with standard photography and can give potential customers or buyers a better look at the property they may potentially invest in. Drone photography is also gaining popularity with wedding photographers due to the unique views that drones can achieve.
Another thing that photographers are starting to shift into is taking vertical photos. Vertical photos haven't always been as popular as horizontal photos, but with more and more photos being taken specifically to be posted on social media, more photographers are utilizing this photo format as many social media websites and apps are designed in a way to favor vertical photographs. Because this is becoming popular on social media apps and websites, the trend is also becoming popular on other websites, as many users enjoy websites that have similar aesthetics to the social media apps and websites that they already enjoy using.
Minimalism is becoming quite popular with photographers this year. It can be conveyed with bare, sparse settings and surroundings, but also in the form of not using filters and other photo enhancing techniques. When images are stripped down of all the extras, the actual focus of the photo can stand out better and make a stronger impact on the person viewing it. This works well for everything from product to wedding photography, as well as artistic imagery.
While some photographers are focusing on minimalism, others are focusing on bold, strong colors to make their photos stand out. With the right colors, a subject that would otherwise be more mundane can really stand out to the viewer and draw more attention to the subject the photographer is focusing on. Even Pantone's color of the year, Saffron, follows this trend. Graffiti inspired and cartoon inspired photos are becoming increasingly popular as they often feature the bright, bold colors that fit this trend in photography and design.
A refreshing trend that is being used more as 2022 moves forward is nature photos. Due to the covid-19 pandemic keeping many of us stuck at home, indoors, and glued to our electronic devices, many people have found peace in imagery that features the exact opposite - wide open, natural environments in photos. Whether the photos are of nature itself or of people, places, or things photographed in nature, more and more photographers are taking photos this way, leading more designers to also focus on imagery that centers on more natural themed photography in their designs.
When we design websites we keep all the latest design trends in mind to ensure that we create only the most modern-looking, functional, and revisitable websites for our clients. If you are ready to see how we can help you get your website goals met, contact us! We're located in New Albany, Indiana and we serve the entire Southern Indiana and Louisville, Kentucky area locally, but we are available to help outside of our immediate area as well!