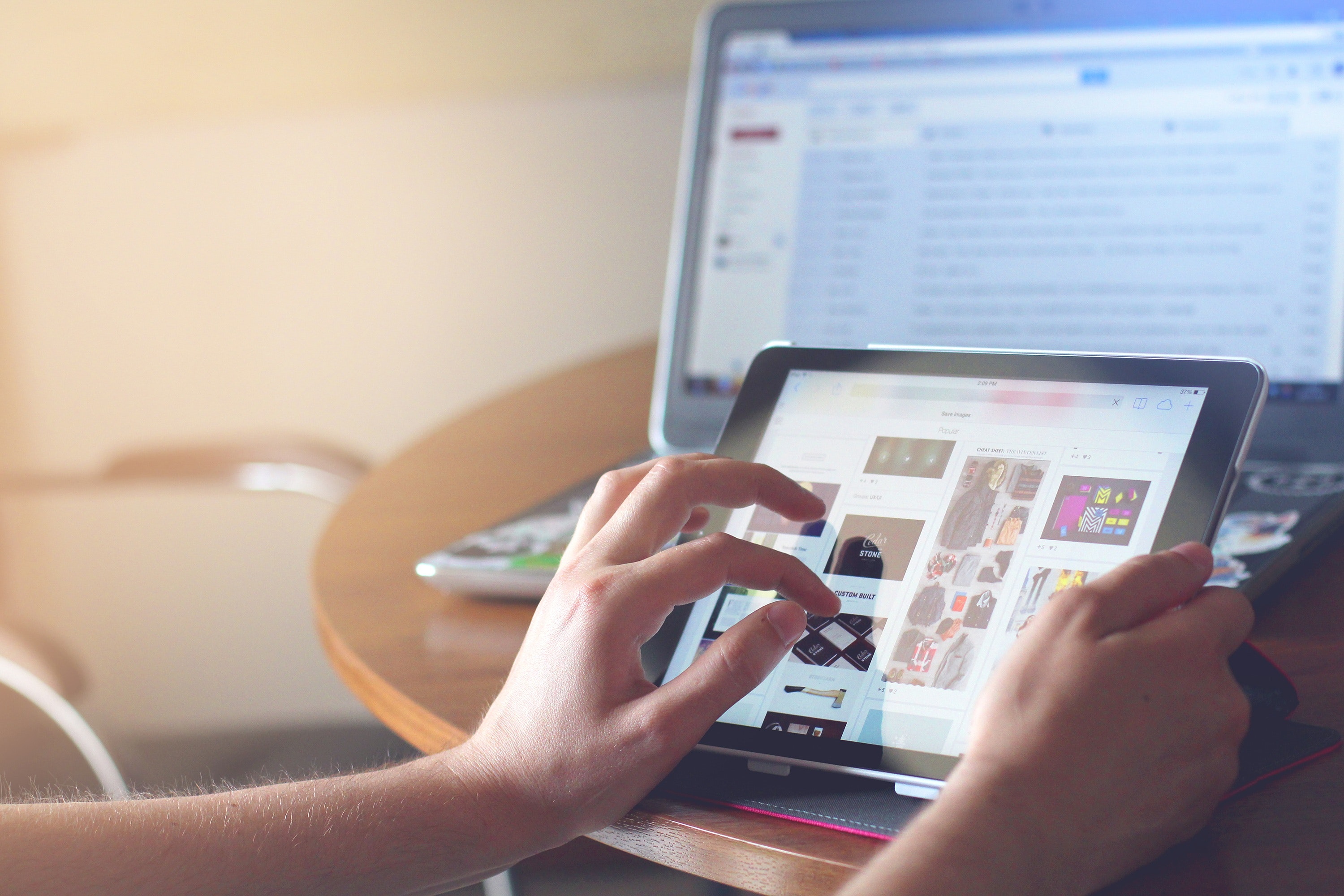 In the past few weeks we have talked about various design trends that are popping up so far in 2022. While many of the trends are similar across the board and will be true for various types of websites, ecommerce sites aren't always that way. Some websites are more centered on information that will be used to gain customers elsewhere, like in physical locations, but ecommerce sites are centered on reaching customers and acquiring sales right on the website. Because of the nature of these sites, their designs must appeal to users in different ways than those simply seeking information. With a properly built ecommerce store that is aware of not only the desires of customers but the current design trends of other ecommerce sites, businesses can potentially reach more users and make more sales than those with outdated, cookie-cutter webstores.
A holdover from last year's web design trends for various website types, not just ecommerce, are micro animations. These are usually small effects such as when a user hovers over an element or clicks an element, they activate a small animation on the element they interacted with. Common examples would be something like hovering over a product photo and causing it to rotate and show the user a more detailed look at the item, or clicking a thumbs up icon and showing the thumb moving. Parallax animations, which give the illusion of depth and realism by using layers of art assets moving at different speeds, usually with the background moving slower than the foreground, were gaining popularity in 2021 and seem to still be a popular choice now in early 2022, particularly when designing ecommerce sites.
This year we are also seeing more and more vaporwave elements on e-commerce sites. This style has been becoming more popular in recent years as people have been leaning more towards retro design. The vaporwave art style consists of retro imagery and colors, heavily using bright, neon looking shades and elements that harken back to the 1980's and 1990's. The visual style, especially when considering the music style that often accompanies it, creates a nostalgic, fun, and trendy experience for potential customers.
With the popularity of websites like Wordpress and Wix, in previous years many ecommerce sites featured very similar looking, grid-like layouts. That is because due to the nature of these websites, though they may be easy to create with the use of templates and themes already made for use on the website, these websites end up looking the same and therefore very forgettable. That is why in 2022, more web designers are creating web stores that have interesting, unique, and unconventional layouts. By stepping away from the overly-structured shops that come from online website builders, designers are making more fun, entertaining, and memorable web stores that customers will be more likely to engage in. Expect to see more layouts that break free from the grid this year,
Another design trend that is increasing in popularity for ecommerce is one that isn't visual at all. Due to the increase of mobile users, with numbers growing from 4.5 billion worldwide in January 2021 to 5.3 billion in January 2022, more and more designers are designing their ecommerce sites to work with the various functions of mobile devices. Voice controlled shopping experiences are becoming more popular as users of mobile devices and AI voice assistants like Alexa and Siri seek to make their purchases as quickly and easily as possible. Voice controlled shopping can give customers a way to purchase an item or order a meal by simply telling their phone or other smart device to order it, making their shopping experience a breeze compared to the typical checkout system of standard online stores.
Another exciting, new way that technology is changing to help customers make online purchases is with the help of augmented reality. For some purchases it might seem difficult for users to commit when simply viewing pictures of the items online. With the help of augmented reality, customers can essentially try out those difficult items by previewing how furniture may look in their homes or how clothing may look on themselves. Being able to see how these products might look instead of how they look on a static image online or a model that looks nothing like themselves is very appealing, especially considering how many more of us are relying on online purchases during the covid-19 pandemic instead of viewing items or trying them on in stores.
Here at Vhical we work to not only make you a functional, attractive website, but also one that stays ahead of your competition and keeps potential customers coming back. Whenever you are ready for a custom built website and/or shop, reach out to us! We are located in New Albany, Indiana and we locally serve the entire Southern Indiana and Louisville, Kentucky area, but are more than happy to help anyone outside of our immediate area as well!